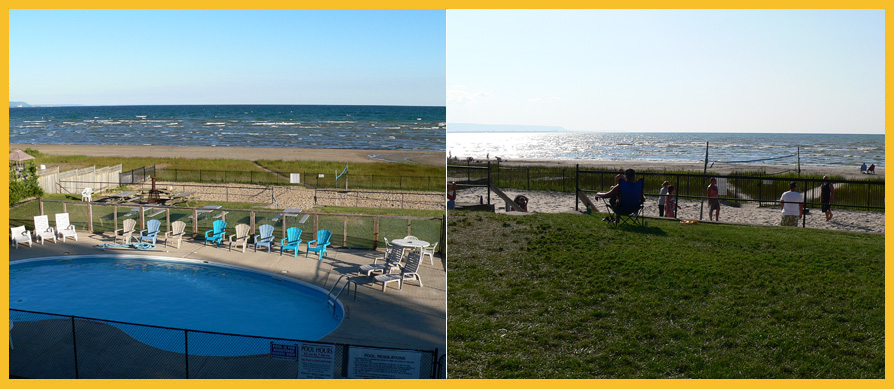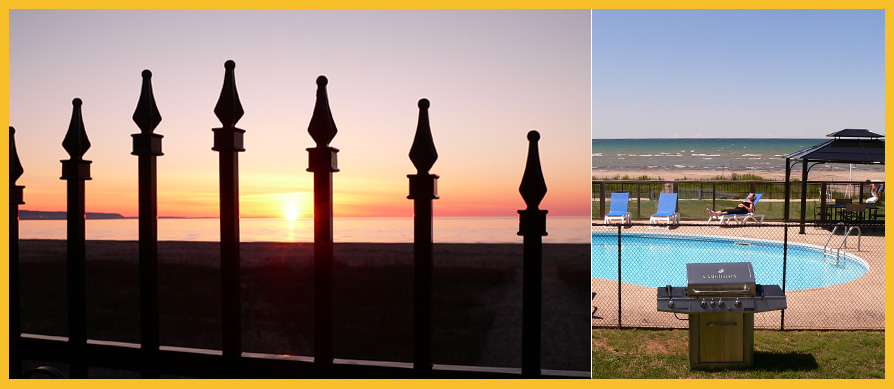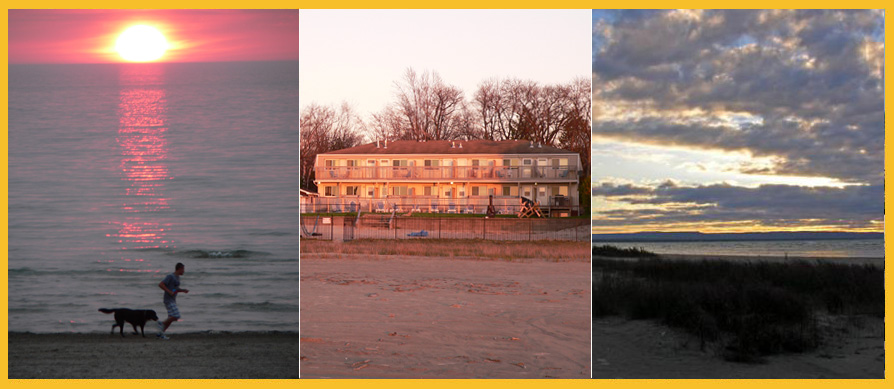 - About > Photo Gallery
Summer Rentals - July and August
Bayfront Beach Resort ...Where the only thing between you and the sandy beach is our heated pool and private volleyball court.
Enjoy our beach front by the week, Sunday to Sunday rentals for July and August
Things to Remember
We do not supply any linen (sheets or towels)
There are pillows and blankets for each bed
We do not provide any disposable items ( toilet paper, soap or ketchup)
Our kitchens do have the essentials ( dishes, silverware, pots & pans)
We do have coffee makers, kettles, microwaves and dishwashers.
If you require something specific be sure to bring it with you to avoid disappointment
There are no pull out couches or extra sleeping spaces
Wasaga beach regulates we may have 10 guests per unit with the exception of unit 1A & B due to its size.
A few things to consider when renting a cottage on the beach:
We do not offer maid or concierge services.
Leave the cottage the same as you found it - or better.This is not a secluded cottage.
This is a "cottage" condominium on the beach there will be wind, water, sand and sun!Please enjoy all of the things Mother Nature offers you!
For more information please:
email: info@bayfront.ca
or call 705-429-1970
Inquire Now!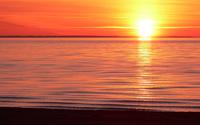 Offering condominium rentals on beautiful Wasaga Beach.

Contact us now to make a booking or for more information.Read more..